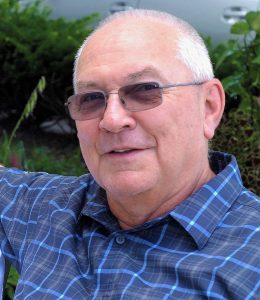 Fr. Mike's Page
Welcome!
I am excited to make available for you a variety of topics to enhance your spiritual life.  When I headed our programs for the young men and women religious in Africa, the following topics were found to be the most important and influential in their religious lives!  Some of these topics include:  Scripture, History of the Eucharist and Church, Mariology and Spirituality.  At Gov Island, Ohio, on Indian Lake, I also found that the lay people were also interested in these topics and more.
I am making these above topics available to you at this site in a series of short presentations for your convenience.  You can either read them below or down-load them to your computer and read at your leisure.  I have also added my Sunday Homily for those interested.
CURRENT TOPICS: Prayer – topics, Prodigal Sons series, Ezekiel – "By The Rivers of Babylon" series, Marianist Spirituality series.
ENJOY!
TID-BITS on the Eucharist (18-8-21): Gregory the Great moved the Our Father (Pater Noster) from the beginning of Mass and placed it after the Canon with Introduction and Prayer (called the Embolism).
TID-BITS on the Church: From the time of the apostles the Eucharist was celebrated in the home until Constantine made the Christian Faith the official religion of the Empire in the beginning of the Third Century.
TID-BITS on the Prophets: Little known Prophets – Othniel, Ehud, Shamgar, Tola, Jair, Ibzan, Elon, Abdon.  (Also known as the Minor Judges in the Book of Judges)
---