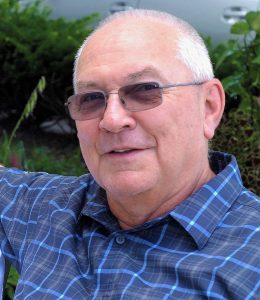 Fr. Mike's Page
Welcome!
I am excited to make available for you a variety of topics to enhance your spiritual life.  When I headed our programs for the young men and women religious in Africa, the following topics were found to be the most important and influential in their religious lives!  Some of these topics include:  Scripture, History of the Eucharist and Church, Mariology and Spirituality.  At Gov Island, Ohio, on Indian Lake, I also found that the lay people were also interested in these topics and more.
I am making these above topics available to you at this site in a series of short presentations for your convenience.  You can either read them below or down-load them to your computer and read at your leisure.  I have also added my Sunday Homily for those interested.
CURRENT TOPICS: Prodigal Sons series, Marianist Spirituality series, God is Beautiful, Beautiful is God series.
ENJOY!
TID-BITS on the Eucharis:  4-5 century (labeled as Mass in Basilica) the Prayers of the Faithful were dropped.  The original intentions followed the 18 Intentions that are still used on Good Friday Service, but now number around ten.
TID-BITS on the Church: Advent Season really didn't begin until the 6th century!  It was a time to prepare for Christmas and to divide up time between Pentecost and Christmas.  It was known as the Little Lent, hence the color purple.
TID-BITS on the Prophets: Micah, which means Like Yahweh, (Michael means Like El) was first prophet to contradict prevailing Jerusalem Theology that the Davidic Kingship and the Sacred Temple is no guarantee against invasion if the people are not faithful to the Covenant!
---