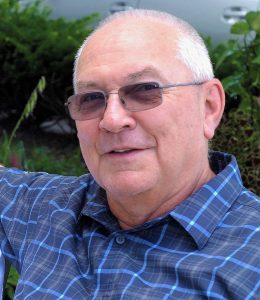 Fr. Mike's Favorite Topics
Welcome!
I am excited to make available for you a variety of topics to enhance your spiritual life.  When I headed our programs to the young men and women religious in Africa, the following topics were found to be the most important and influential in their religious lives!  Some of these topics include:  Scripture, History of the Eucharist, History of the Church, Mariology and Spirituality.  As I continued my ministry at Gov Island, Ohio, on Indian Lake at our retreat center, I also found that the lay people were also interested in these topics and more.  I make these above topics and more available to you at this site in short part or chapters for your convenience.  You can either read them below or down-load them to your computer to read at your convenience.  I have also added my Sunday Homily for each week (and current the ones at least for the last two or three weeks).
ENJOY!
TID-BITS on the Eucharist: Did you know that 'Rubrics' is Latin for red?  The directions for the priest on how to say and even move his hands at Mass are written in red along with other information in the SACRAMENTARY, which is the book the Celebrant uses at Mass.
TID-BITS on Prayer: Did you know that Meditative Prayer is mainly with the mind and Contemplative Prayer is mainly with the heart?  Unfortunately, there are several words used that can mean Contemplative Prayer; for example, Affective Prayer, Prayer of the Quiet, etc., even Meditation.
TID-BITS on the Church: Did you know that the Eucharist was fist in Aramaic in the early Church and then quickly switched to Greek as the Apostles moved beyond the confines of Israel to Greek speaking lands.  The Jews only spoke or read Hebrew in the synagogue.  The Gospels except for Matthew were all initially written first in Greek, since that was the universal language of the Roman Empire, but especially among the Roman elite.  Matthew's Gospel was probably first written in Aramaic then translated into Greek.  Eventually the Gospels were translated into Latin as the Roman Empire spread throughout the known world.  Latin did not take over the Eucharist until after Saint Jerome translated the New Testament into Common Latin or Vulgate at the request of Pope Damasus.  Even then, the 'Lord have mercy' (Kyrie eleison) remained in the Greek (not Latin) until Vatican II in 1965 when all translations were then in the vernacular (mother tongue) of the people.
---