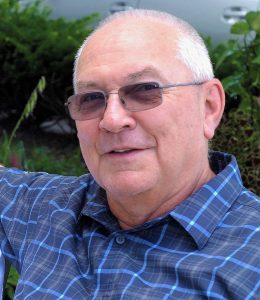 Fr. Mike's Favorite Topics
Welcome!
I am excited to make available for you a variety of topics that I taught in Africa to the young men who were entering the Society of Mary (Marianists) and the diocesan seminarians in both Kenya and Zambia.  Even when I headed our programs to the young men and women religious the following topics were found to be the most important and influential in their religious lives!  These are the topics:  Scripture, History of the Eucharist, and History of the Church.  For Marianists and religious I would also add Mariology and Spirituality.  For the lay I would include the above and more.
I have also added a copy of my homily for each week that I will try to post before Sunday.
If we want to deepen our relationship with the Lord, then all other topics should fall under our interests since anything that brings us knowledge of how God works and acts in the world is fair game.  We can not fully and deeply love another person, even God, unless we spent time to get to know the other well.  We can see this with those who fall in love for the first time.  What do they do, they will eventually talk and talk and talk to find out everything they can about one other.  The same is with God, but we will never be able to learn and know enough.
My method is simple enough, to present a topic by a series of short readings leading the reader step by step to a deeper understanding of that topic.  Since all topics are in someway connected to God, a constant reference to how they are connected is important.  I will show this especially in my series called "The Spirituality of Birdwatching!"
Each article in a series on a particular Topic are kept short, no more than two to three typed written pages double spaced.  I hope with a few reflection questions at the end, one may come to a deeper grasp of each topic and apply it to their own lives.
I would like to start with the History of the Eucharist, since that is what we are mainly about each week.  You will find this in one of the boxes on my page.  I would also like to start with one of the prophets, "Jeremiah" since we have been reading from his collections of writing in the first readings, especially the daily readings.  And the title for this series is called, "The Prophet's Friend – Bruch."
ENJOY!
---